CVD - A Real Problem!
Join our efforts to improve cardiovascular (CVD) outcomes
and make it easier to have better patient outcomes.
Support Us
Early detection can save lives!
Early detection of heart disease is critical to saving lives globally.
Cardiovascular disease is one of the leading causes of death and suffering worldwide. Early detection can help prevent worse case outcomes. Earlier detection means earlier access to treatment or help you take appropriate preventative actions, including lifestyle changes that can slow even prevent further damage to the heart and reduce the risk of heart attack or stroke.
Cardio-HART ("CHART") is a breakthrough medical device intended for use in primary care settings to allow healthcare professionals to quickly and easily screen patients for heart disease, including early indications of heart disease onset. It's a breakthrough innovation because it combines the diagnostic capabilities of three medical devices: Electrocardiogram, Echo-cardiograph, and the e-Stethoscope. Combined, this functionality means earlier detection and diagnosis, leading to earlier access to treatment... preventing, slowing heart disease so you can live a more normal and longer life.
CHART, saving lives around the world.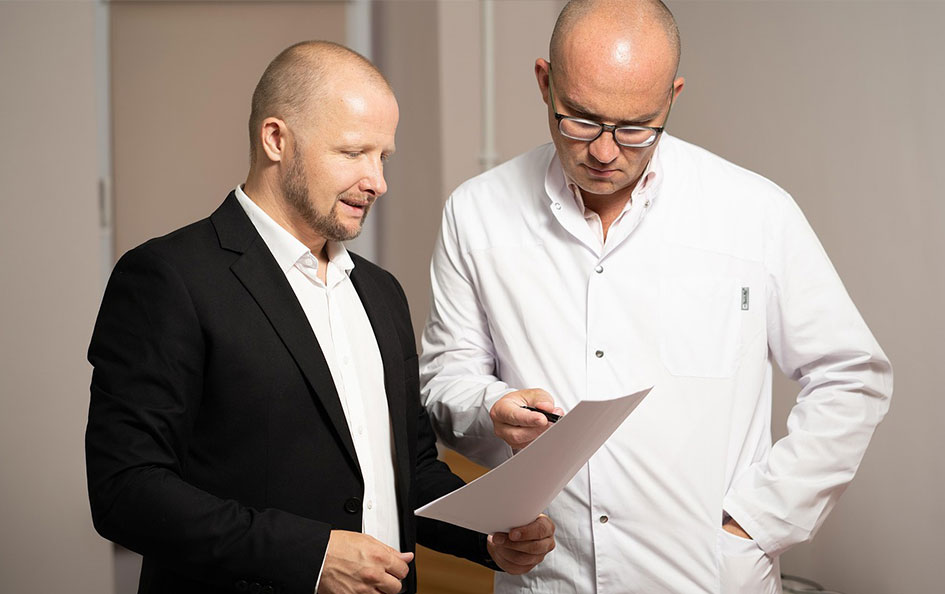 Backlog
6 - 12 months!
Cardiac services backlogs are growing, significantly affecting patients worldwide.
Increased demand for cardiology services, coupled with a shortage of cardiologists and limited resources, has resulted in long wait times at cardiology clinics. Patients often wait many many months for their heart disease condition to be diagnosed, allowing heart disease to become progressively more debilitating.
Heart disease waits for no one.
A backlog in cardiac services can have serious consequences for patients, including delayed access to treatment, exacerbation of symptoms, increased suffering, robbing patients of normal life. Additionally, the backlog increases the strain on the healthcare system itself, as medical professionals struggle to keep up with the growing demand for cardiology services.
Cardio-HART is intended to ensure patients receive timely and appropriate access to diagnostic services that can directly help reduce the backlog.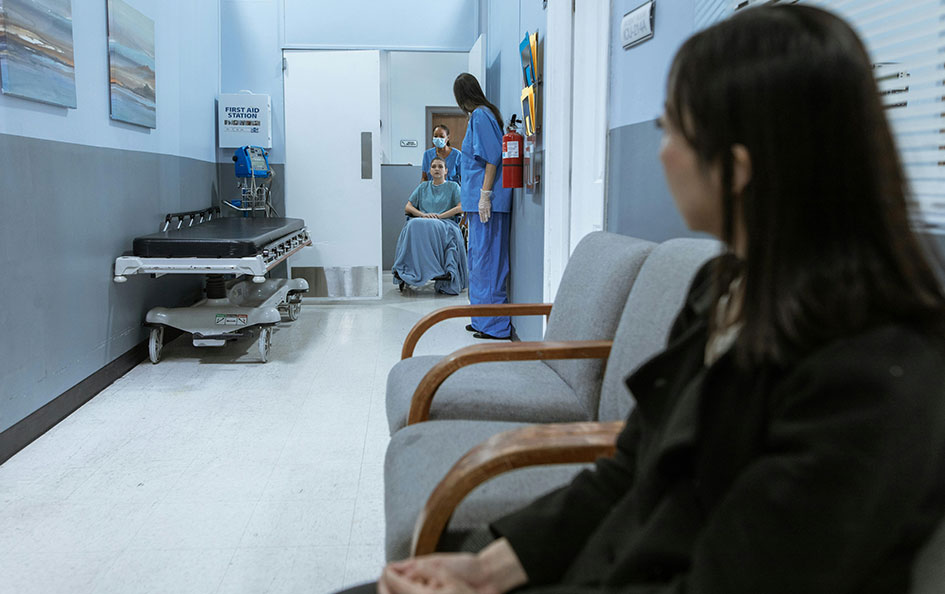 Quick non-invasive, gives immediate results!
A Cardio-HART test is quick, non-invasive and minutes after the test the report is available for immediate consultation.A Cardio-HART test is quick, non-invasive and minutes after the test the report is available for immediate consultation by the healthcare professional. The patient is still available, no need to send them to a separate site for blood tests.
The CHART examination is similar to and as simple as the beloved ECG test, because CHART is also a full 12-lead ECG. However, the CHART test needs a few additional minutes to complete, typically 3-4, because it provides capabilities far in excess of the Standard 12-Lead ECG.
Those additional 3-4 minutes can that you get a far more detailed and comprehensive picture of a patient's heart status, enabling healthcare professionals to make more immediate and accurate diagnoses and provide more immediate access to appropriate treatments. It can also help reduce the need for further costly testing and referrals, saving time, and reduce the backlog for cardiac services.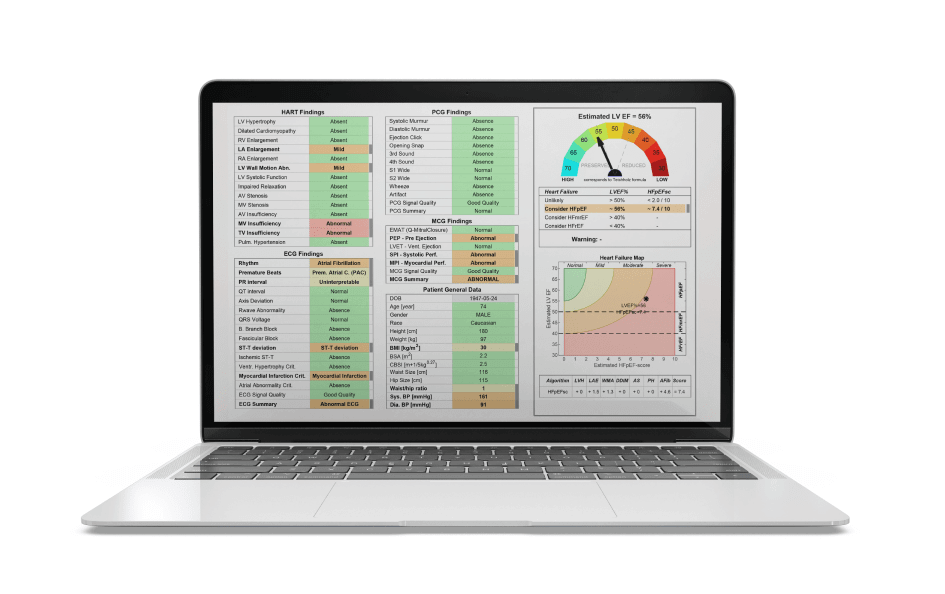 Cardio Phoenix is applying for NIHR i4i funding
Cardio-Phoenix is applying for a real world evaluation (RWE) of CHART, a cardiac diagnostic system, under the NIHR funding competition i4i Challenge.
The study aims to determine the accuracy, reliability, usability, and safety of CHART in real-world clinical settings, including primary and secondary care. The study will evaluate the effectiveness of using CHART for detecting and diagnosing cardiovascular conditions in a real-world clinical setting compared to standard methods.
The primary outcome of the study will be the diagnostic accuracy of CHART in diagnosing Heart Failure compared to the NTproBNP test, while the secondary outcomes will include the clinical outcomes, including hospitalizations, re-admissions, and mortality, the impact of using CHART on the time to diagnosis and initiation of appropriate treatment for heart failure, and the cost-effectiveness of using CHART compared to the standard NT-proBNP.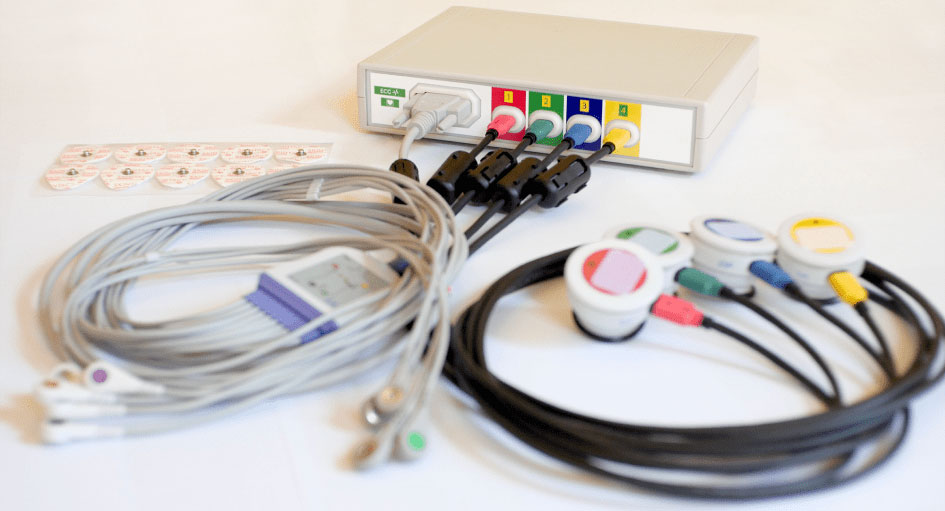 Patient and
Public Involvement
Cardiomyopathy
The Cardiomyopathy organization is a UK-based organization that provides assistance and knowledge to those who are suffering with cardiomyopathy, a group of disorders affecting the heart's ability to pump blood.
Given that cardiomyopathy affects 1 in 250 people in the UK, the organization provides helpful materials and assistance to persons and families who are trying to deal with the diagnosis.
CHART's mission is to provide that critical diagnosis, sooner.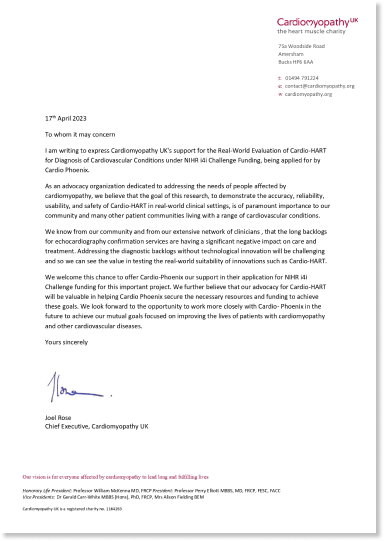 Arrythmia Alliance
A-A is a coalition of charities, patients and patient groups, carers, medical groups and allied professionals.
Although these groups remain independent, they work together under the A-A umbrella to promote timely and effective diagnosis and treatment of arrhythmias.
A-A provides support, information, education, and awareness to all those affected by or involved in the care of cardiac arrhythmias.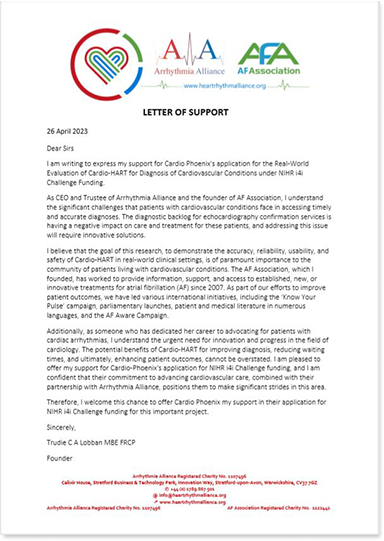 ×
If you want to download the white paper and subscribe to our newsletter,
please fill-in the form: